About Dr. Chernoff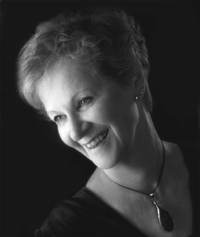 Dr. Marilyn Chernoff is a uniquely gifted and talented healer! As a medical intuitive, she has the keen ability of seeing beyond normal analyses and textbooks. Just imagine someone being able to figure out why you have aches or pains…and then getting rid of your problems! I don't know what your belief system is, but the only way to describe her intuitive ability is that G-d seems to give her the answers. She addresses allergies and practically any other medical problem you can imagine. Dr. Chernoff has helped babies, children, adults, and even animals. Rather than put a band-aid on the symptoms, her approach to healing is to find your underlying issue and treat the root cause of the problem. Treatments are non-invasive and require no needles—they may simply require a special diet or protocol for just one day while the problem is clearing from your body.
She practices a method of treatment called NAET (Nambudripads' Allergy Elimination Technique) that eliminates energy blockages and balances the body's energy with the particular substance that's causing the issue. NAET treatment principles borrow from allopathic, chiropractic, kinesiologic, acupuncture, and nutritional medicine. It is based on the theories that like cures like and that long-term exposure to allergens causes illness.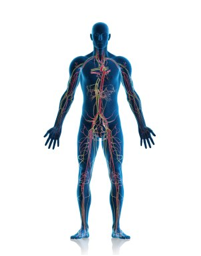 Energy blockages have two effects: there's too much energy on one side of the blockage and too little energy on the other side of the blockage. Either way, the end result is disease. By employing acupressure techniques while harmlessly exposing the patient to the offending root cause of the blockage, NAET balances the body's energy with that of the allergen or the offending root cause, thereby effectively clearing the blockage and healing the body.
Dr. Chernoff has taken NAET one step further and has discovered, researched, and succeeded at Long Distance Healing. She uses photographs and energy frequencies to change blockages in her patients when she performs her long-distance healing. Everything is energy. Everything and everyone has a frequency. Those frequencies that are out of balance with our natural harmony can be identified and removed.
We live at the threshold of a universal recognition that the human being is not mere matter, but a potent, energetic field of consciousness. Modalities of the past millennium are quickly giving way to breakthrough technologies wherein we heal ourselves at the level where all healing takes place—that is to say, spirit. Cell phones and email are good examples of frequencies or energy fields where energy travels through time and space with no wires or cables. The uncanny ability that many people have of knowing when someone close by is thinking about them is another way that people tap into these frequencies.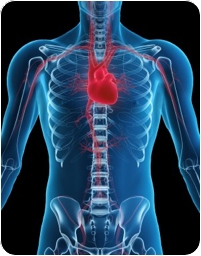 In Dr. Chernoff's case, she has found a way to tune into a person's energy field. It is truly an extraordinary gift to be able to address an energetic imbalance anywhere in the world and know that your patient will wake up the next morning feeling great and ready for a new day.
Some results and comments from patients:
"After 5 years (I suffered a serious injury), my migraine headaches and seizures are finally healing. Free, free, Lord almighty – free at last!"
"NAET enabled me to be around cats without asthma or allergy symptoms!"
"NAET cleared a severe case of ringworm for everyone: mother, daughter, and two cats!"
"NAET cleared my 'motion' exercise allergy!"
"Fragrances no longer cause me splitting headaches…and we haven't even addressed perfume yet."
"I went from experiencing chronic fatigue to being healthy and energized!"
"I can run, surf, bike and swim, the same as I did in college 30 years ago…except that I'm faster now!"
"NAET has enabled me to tolerate my parents."
"NAET & Dr. Chernoff saved my life—if it hadn't been for her assistance, I would have died from rabies!"
"I have overall better health thanks to Dr. Chernoff."
"NAET adrenal treatments have jump started my hormonal functions."
"I can eat things I could never eat before! After treating several allergies, I no longer have chest pains. I'm a happy camper again! I am able to enjoy fun food again (pizza, hamburgers, cookies, birthday cake) and be a happy kid!"
"I feel better about myself and did better in school!"
"My back vertebra has stabilized since the zinc treatment."
"I can breathe!"
"I am now prescription-free!"
"I thank God for NAET for healing and preventing causes of skin cancer and many food, emotional, and environmental allergies."
"45 years of no sleep…and all along it was just an allergy to serotonin!"
"Other people around me are taking all these drugs and now I don't have to!"
"After many treatments, my chest rash is totally gone—now I can wear low-cut dresses!"
Dr. Chernoff's Training
Dr. Chernoff received a B.A. from Hunter College of the City of New York, a M.Ed. from the University of New Mexico, and a Ph.D. in Nutrition and Holistic Health; she also completed postgraduate work in Botanical Studies in Perth, Australia. She went on to teach at the elementary and middle school levels for 27 years—her specialty was teaching gifted students. With thirty-one years of experience in alternative medicine (including medical internships in Australia and the US) with focuses on iridology, botanical medicine, and naturopathy, she is a uniquely qualified Medical Intuitive and a NAET Practitioner.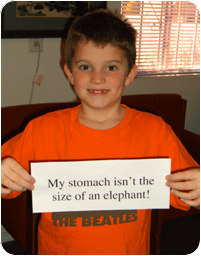 Treating

Sinusitis
Headaches
Backaches
Skin Conditions
Chemical Sensitivities
PMS/Hormones
Chronic Fatigue
Fibromyalgia
Candida & More